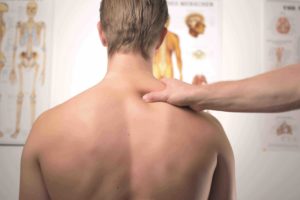 Physical Therapy is a diverse industry having a huge number of different physical therapists with different specialties catering to different needs of the injured. There are physical therapists that specialize in specific areas such as pediatrics, neurology, wound care, hospitals, nursing homes, home health, etc. Each category has special needs and demands and a specialist in a specific field is better than a therapist who attends to all types of injured.
When people typically ask about physical therapy for pain relief, they are primarily looking for an outpatient orthopedic physical therapist. However, not all orthopedic or sports physical therapists are the same. Some practice Dry Needling whereas some specialize in Jaw Pain and Headaches. These require additional training outside of school. In this article, we will discuss 5 tips on how you can choose the right physical therapist for you.
1. Know Your Pain
The first and foremost thing is knowing your pain. You should zero in at the part of your body where it is hurting the most. If you're in a 10/10 pain, it indicates that you need to go to a hospital. In this case, do not go to a physical therapy center. Now, if you are able to bear the pain but it keeps on increasing from time to time, you can contact a physical therapist and consult about the pain you are facing. When your pain is a new injury that occurred while doing something active (Running, lifting weights, playing sports) you need an orthopedic physical therapist who is an expert in sports injury therapy.
2. Look at the credentials of the therapist for specific skills
Looking at the credentials can be very confusing because there are some acronyms without much information for a layman. what you should look for before choosing therapist are specific titles such as dry needling, spinal manipulations, hand specialties, or even training backgrounds such as Titleist Performance Institute (TPI) and CrossFit Lv 1 Trainer. Sometimes what you are looking for is not available with a therapist. So it is best advisable to try and call the center and enquire about it.
3. Call and Ask
The response of the clinic staff is vital in selecting it before you visit there for the therapy. If the staff there asks about your pain and listens to your problems such as "How long has the pain been there?", "Where is it?", "What is its severity?", it is good. But if they don't ask you questions about the pain, then you should probably look for other physical therapists in your area.
4. Check Google Reviews
Google Reviews are a key parameter these days. People who have ben to a specific place can post their experience through reviews. In most of the cases a good reviews signify that the facility is good enough and genuine. It shows that the company cares about its reputation and provides facilities that are actually good enough. A good physical therapy center with experienced and skilled therapists would always give customer satisfaction the first preference. It is recommended that you verity whether the center is credible enough to be trusted by reading the user reviews on Google.
5. Look at the Website for Testimonials
Finally, Check out the website and figure out services provided by it, what are the specializations, how are the services as claimed by the center and read the testimonials on it. You can also contact the people to confirm their testimonials are true. A good physical therapy center will always have a good rating from its customers if the staff (doctors, therapist, etc) is good. In case no testimonials are there on the website or there are a few testimonials, it means that the center is not functioning that well and does not care if the patient is fine or not.
Bottom Line
Before choosing a physical therapist, you should understand that money and distance would not make any difference eventually. What will matter the most in the future is whether you are free from pain and discomfort or not. If your pain does not subside, it's not worth going to a physical center near your area. But if the therapy cures you, the distance form your home does not matter. If you follow the 5 points mentioned above, you would surely land in a better physical therapy center.