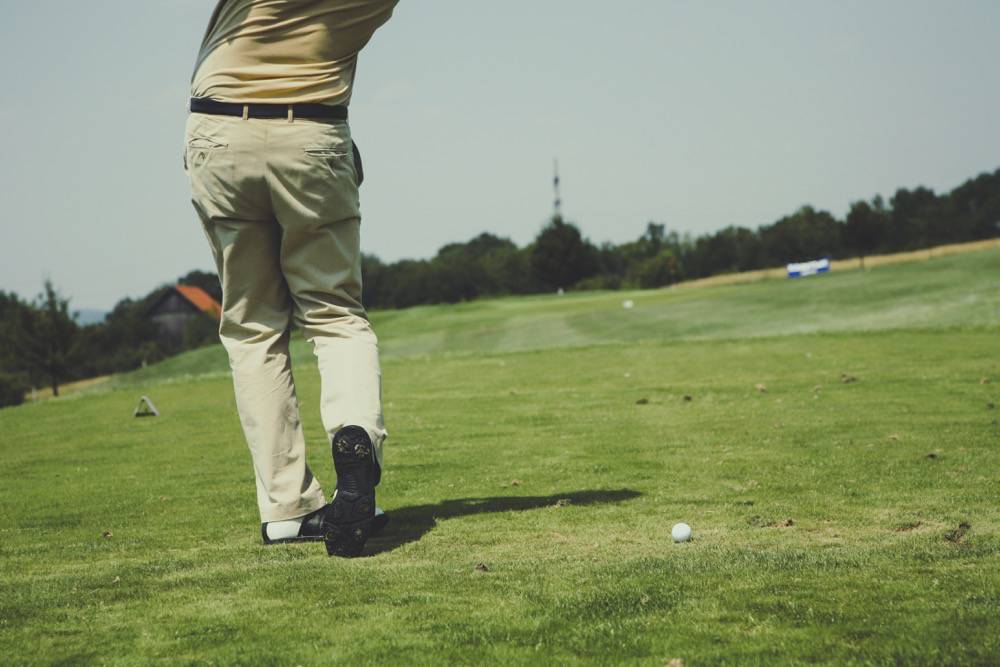 You may want to consider a warm up before a round of golf.  Warming up is just as important as practicing. How often do you see people stretch for just a few seconds before hitting off their first tee? Despite our busy schedules, I would like to aware others of the importance of warming up prior to any athletic related activities. Professional athletes stretch anywhere from 30 minutes to an hour prior to their game.
To provide an example from personal experience, I had a horrible pinching nerve in my right shoulder blade following a game of golf. I just assumed that the muscle strain was due to a long game of golf, when in fact, it was due to not warming up prior to playing. Does this sound familiar to anyone? Be aware that the neck, shoulder, back and hip joints must move well together to achieve a great golf swing.
Give yourself some time to warm up and practice at least 30-40 minutes prior to your game. There are various techniques that are available via internet. Below is a technique that I find especially helpful.
1. BALANCE by standing on one leg and alternate with the other leg; repeat 10 times.
2. Cross your arm towards your opposite shoulder. ROTATE your upper body while stablizing your lower body. If you want to hold your 7 iron, you can. Repeat that motion for 30 times, increasing speed each time
3. Swing your shoulder in circular motion clockwise and counter clockwise in repetitions of 30.
4. Swing the side of your hip back and forth, then side to side by holding your driver in one hand. Do 20 repetitions each side.
Once you've completed your basic warm ups for 10-15 minutes, you can practice hitting your golf balls at the range for an additional 10-15 minutes. I can assure you that you will feel much better and relaxed following the simple techniques as indicated above. It may sound simple and easy, but there are potential consequences that could lead to injury if these techniques are not properly utilized. If you are interested in getting additional information regarding various techniques, feel free to seek additional assistance from a TPI (Titleist Performance Institute) certified expert such as myself, so you can protect your body from potential injury. If you have any questions, please feel free to reach me at drshin@newcarept.com. Now go do your warms up out there!